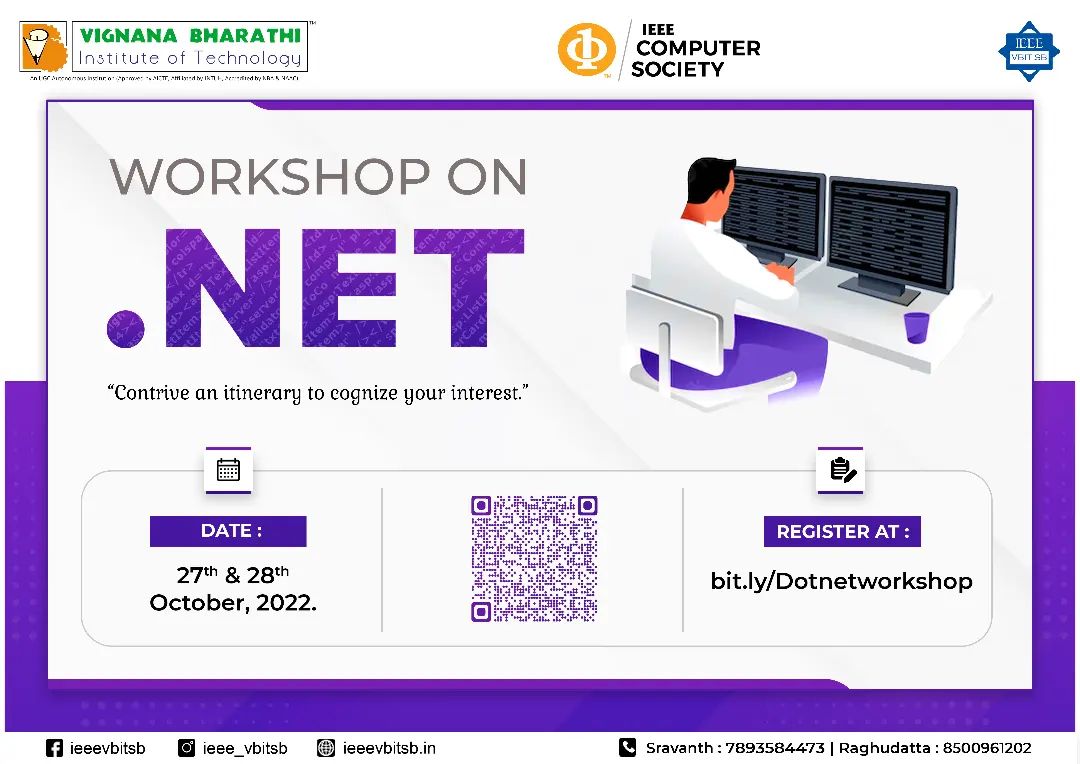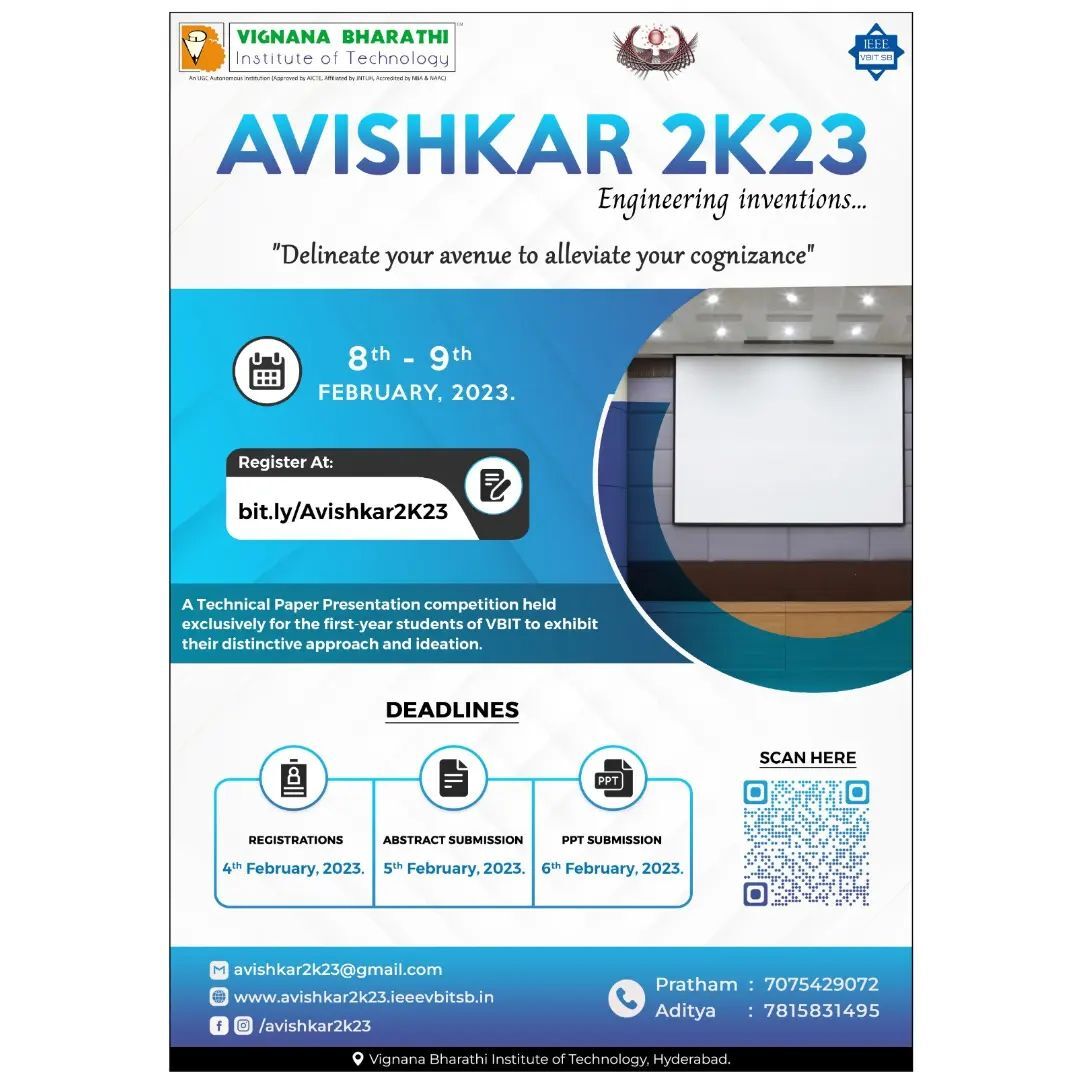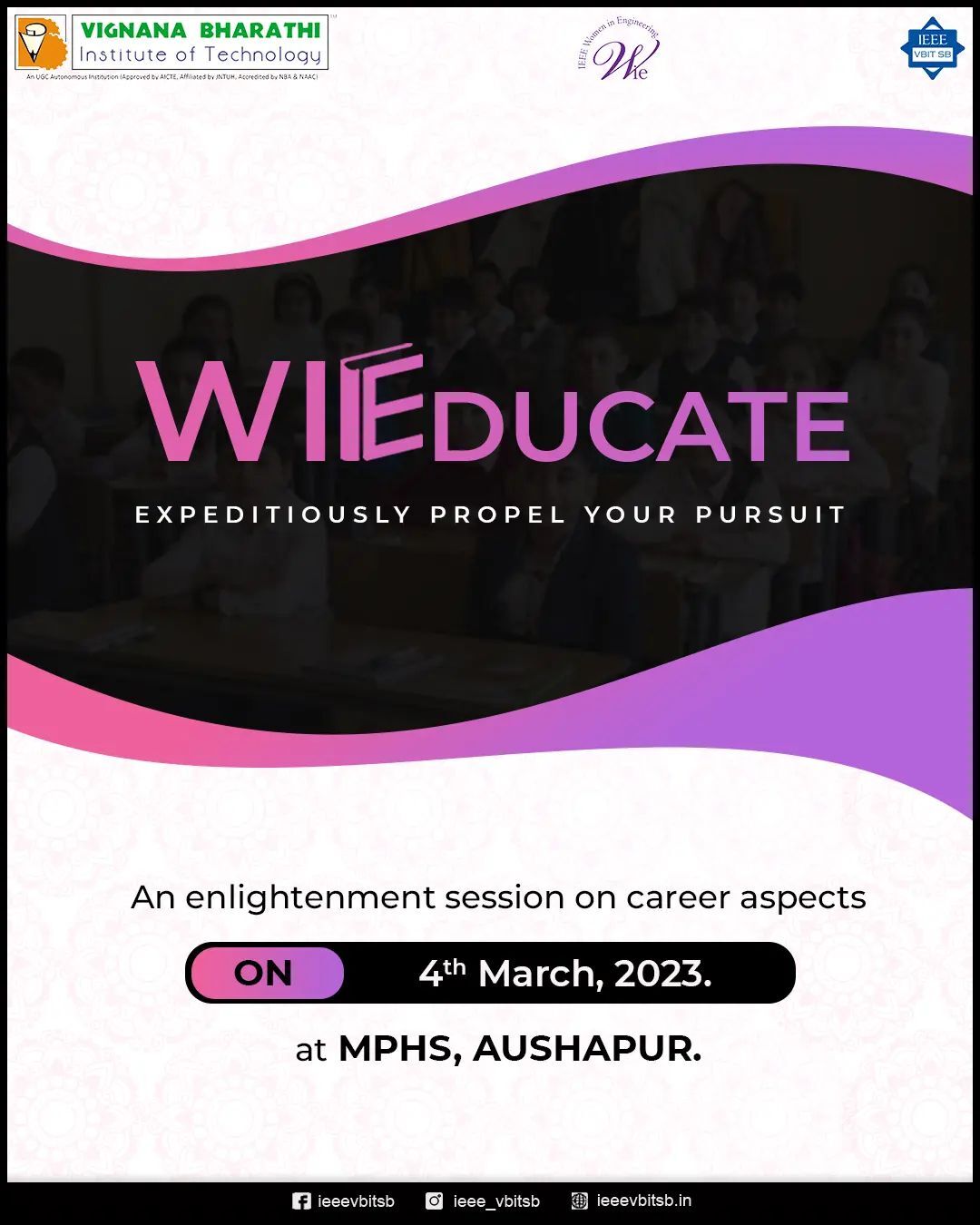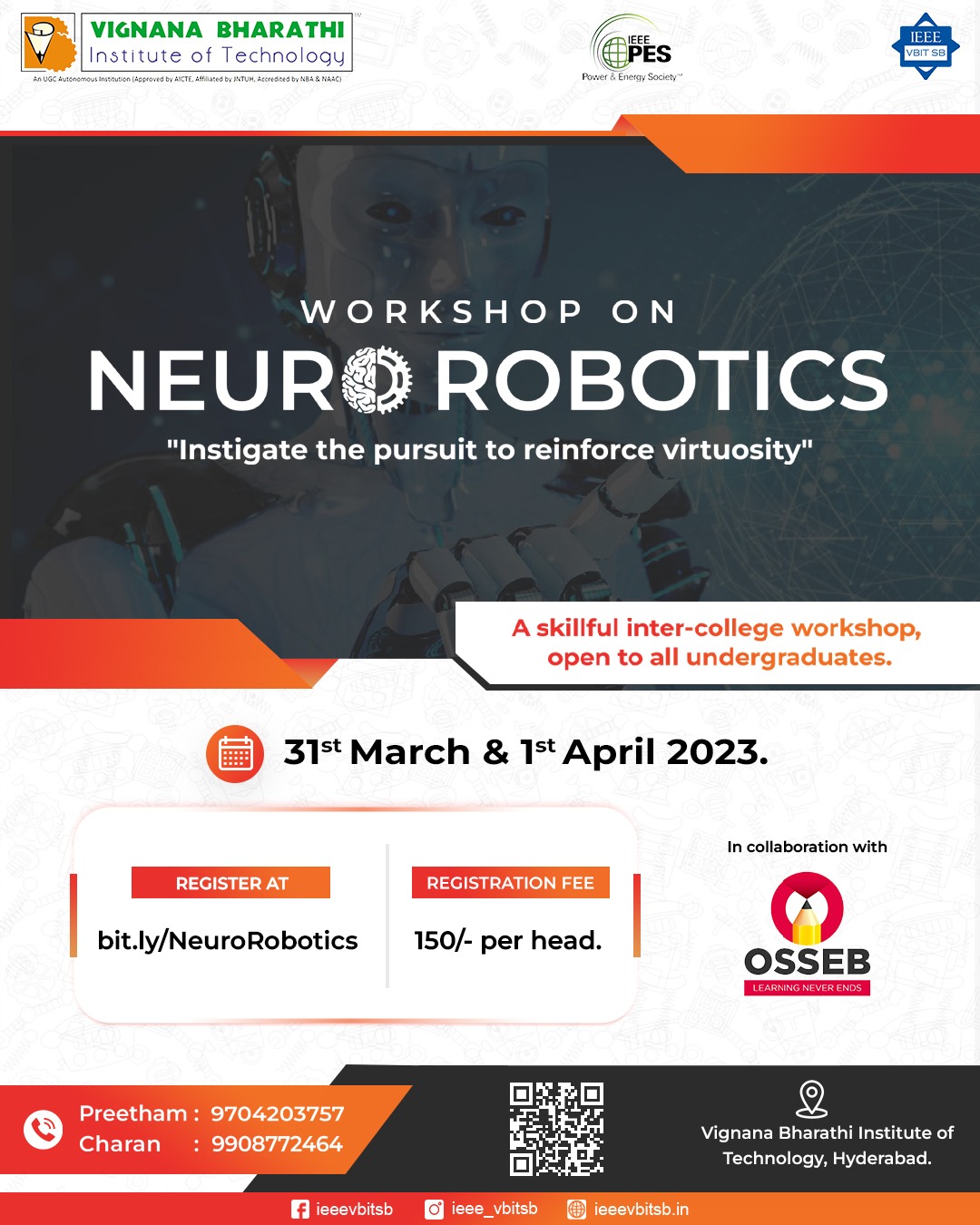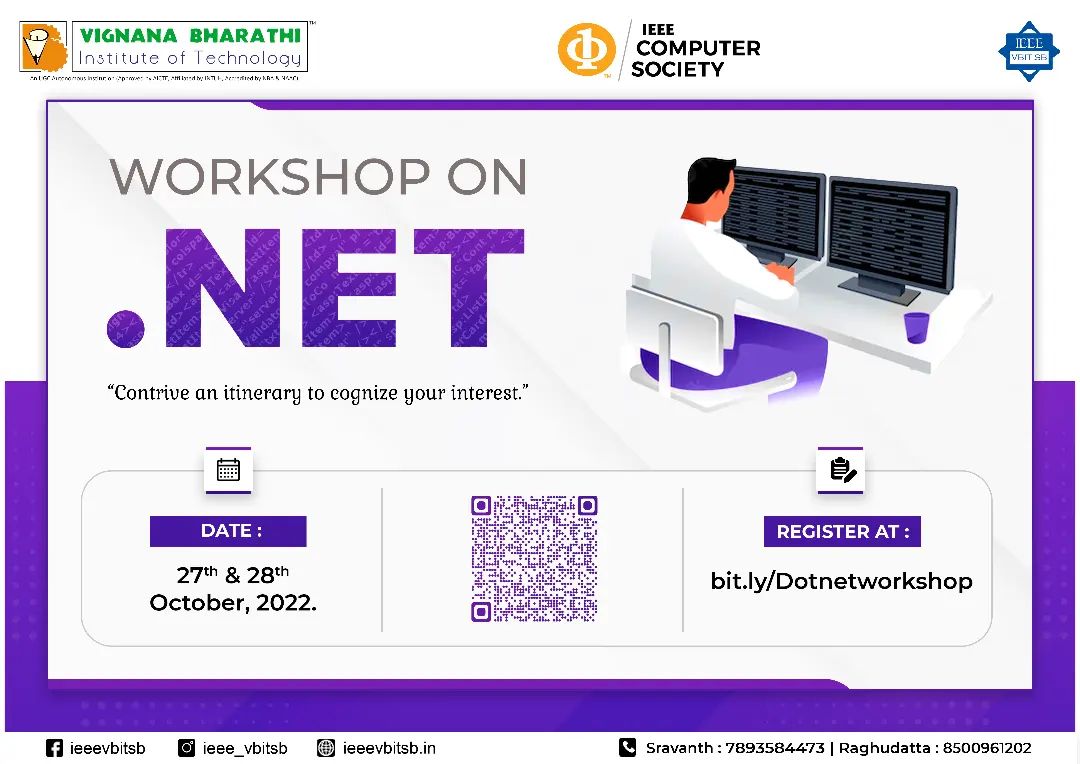 27th and 28th October, 2022
.NET Workshop is an intra-college event that assists students in developing applications using .Net Framework, that runs over various platforms. Students can increase their knowledge of technology through this workshop. This workshop enables students in developing their application building skills. The participants can acquire the knowledge about the best web application tools.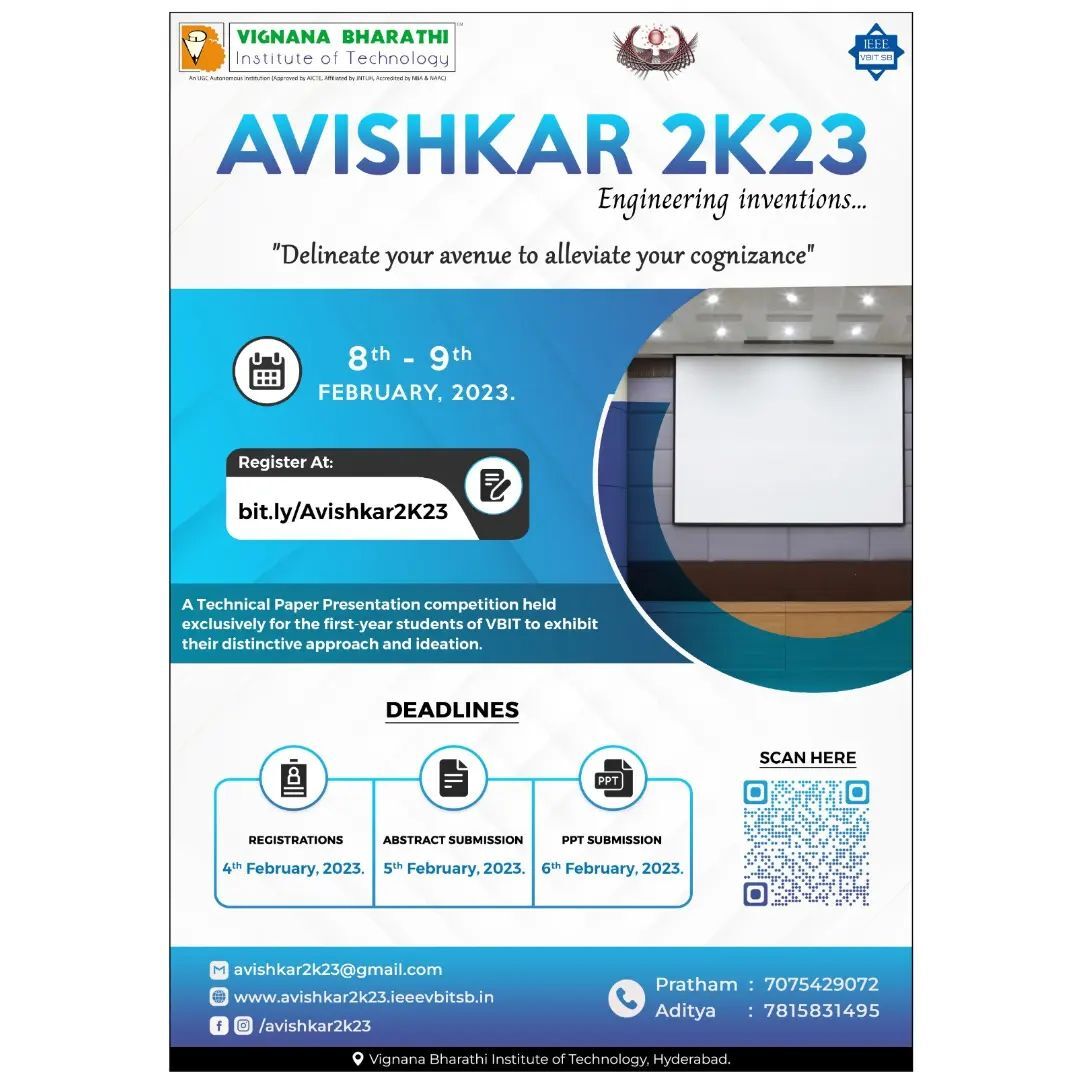 8th February and 9th February
Avishkar is a unique technical Paper Presentation competition held exclusively for the freshmen of VBIT, conducted annually, by IEEE – VBIT SB. It has always been a grandstand that stood the test of time and has invariably promoted the students to discover and augment their skills. This tribune has been the inception for students to extricate their path to emphasize their perpetual ingenuity.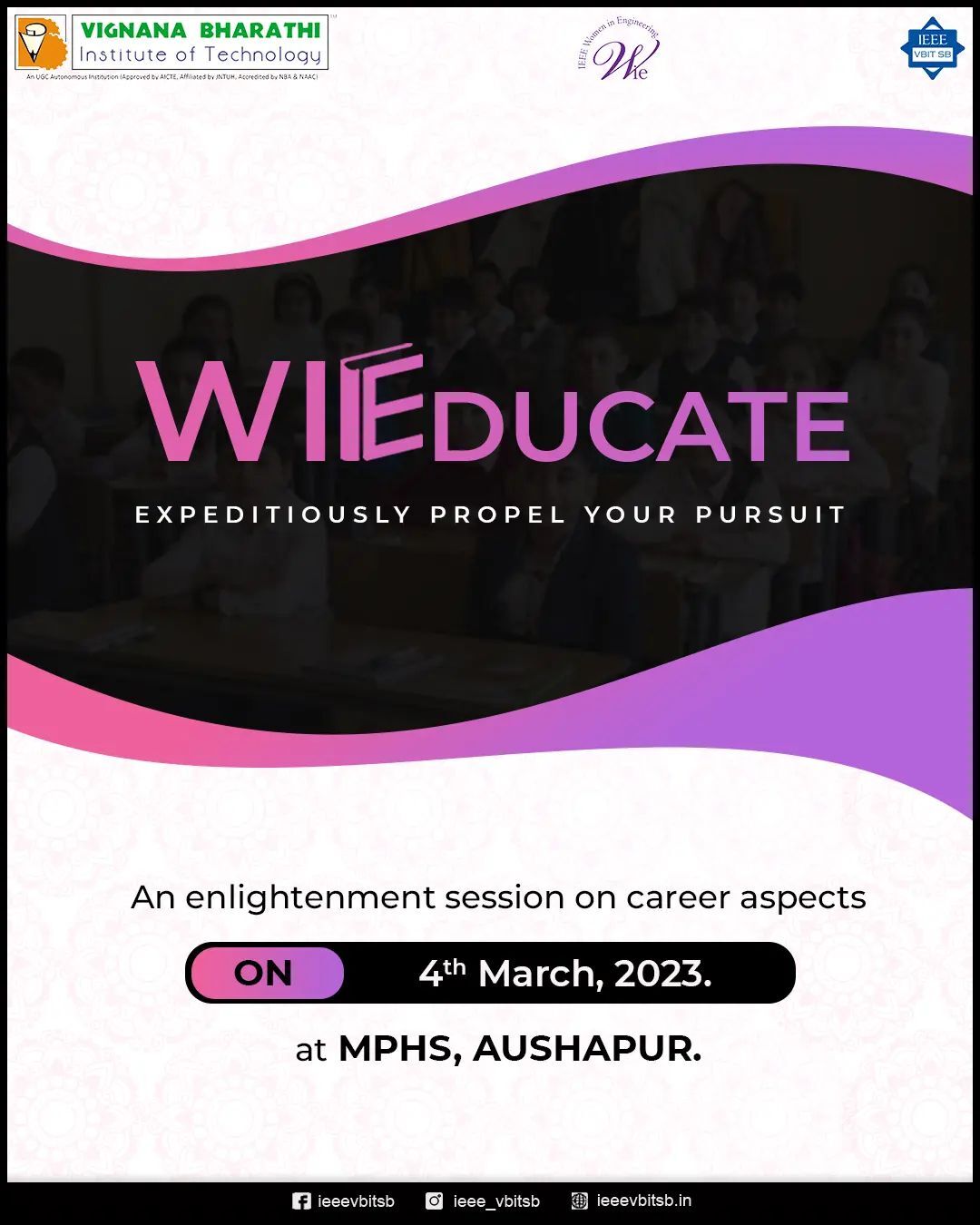 WiEducate career guiding session help the secondary school students become familiar with the various professional pathways available, which enables students to make appropriate decisions in their careers. The career guidance will assist in decision – making by providing information about the chosen career path, their pros and cons, job prospects, and help the students to locate resources for obtaining important career – related information.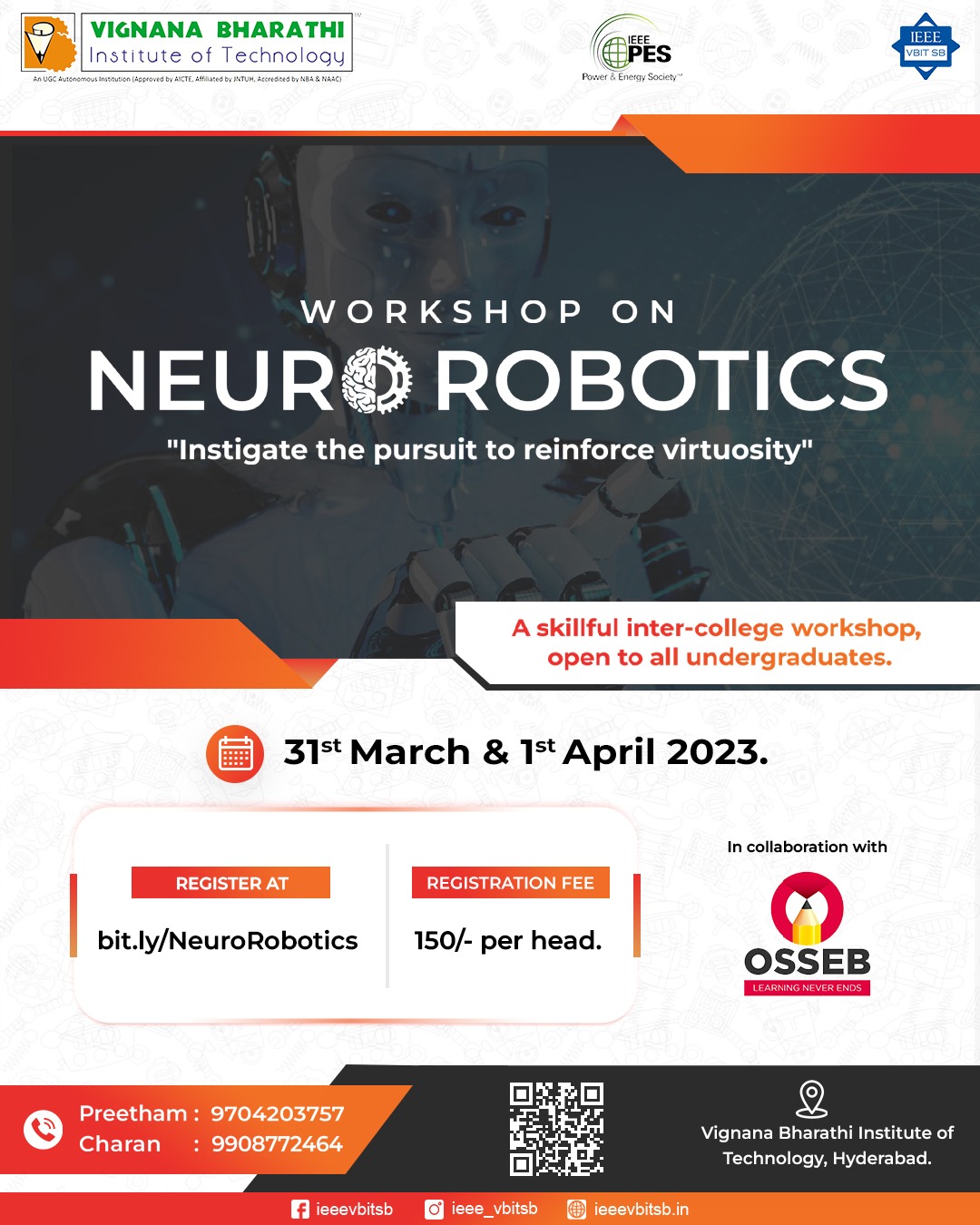 Workshop on Neuro Robotics
31st March and 1st April, 2023
The workshop focused on establishing a direct interface between the human brain and robots, allowing real-time control of devices through brainwave signals. Participants learned about Electroencephalography (EEG) and how it enables mind-controlled robotics. They gained knowledge about designing robots compatible with the brain-computer interface and capable of performing tasks. The workshop included hands-on demonstrations, guest speaker sessions on ethical considerations, and practical applications of neurorobotics. It equipped students with a strong foundation and practical experience in this emerging field of Robotics.
Industrial Visit to C-MET
C-MET Industrial visit offered students with the remarkable opportunity to explore advanced research and development facilities, gaining valuable insights into cutting-edge materials for electronics technology and their diverse applications. The visit included informative sessions, interactive demonstrations, and engaging discussions with experts. During the visit, students witnessed the transformative potential of these materials in various electronic materials industries, bridging the gap between theory and practice while expanding their knowledge and inspiring innovative thinking. Guided tours of state-of-the-art laboratories showcased the intricate processes involved in material characterization and fabrication, providing a hands-on experience. Moreover, the visit encouraged reflection on ethical and sustainable aspects, emphasizing the importance of responsible innovation in the field. Overall, it was an enriching experience that broadened the students' horizons and ignited their passion for the exciting advancements in electronics technology.
Society Chapters and Affinity Groups
Mission
The IEEE – VBIT SB promotes technical awareness amongst its college students and helps to cultivate the same interest in the other colleges. The Student Branch emphasizes on conducting activities which assist in developing the technical cognition of a student from all kinds of backgrounds. It aims at fostering great leadership skills among the young minds.
Vision
The IEEE – VBIT SB encourages it's Student Members to focus on Research and development promoting the establishment of IEEE Student Branches in colleges which do not have an individual SB. It motivates and encourages students to present papers at different technical conferences and participate in the events and competitions conducted under IEEE.
Want to become a member of IEEE?
Here are a few benefits of becoming an IEEE member. So what holding you back? Join IEEE today !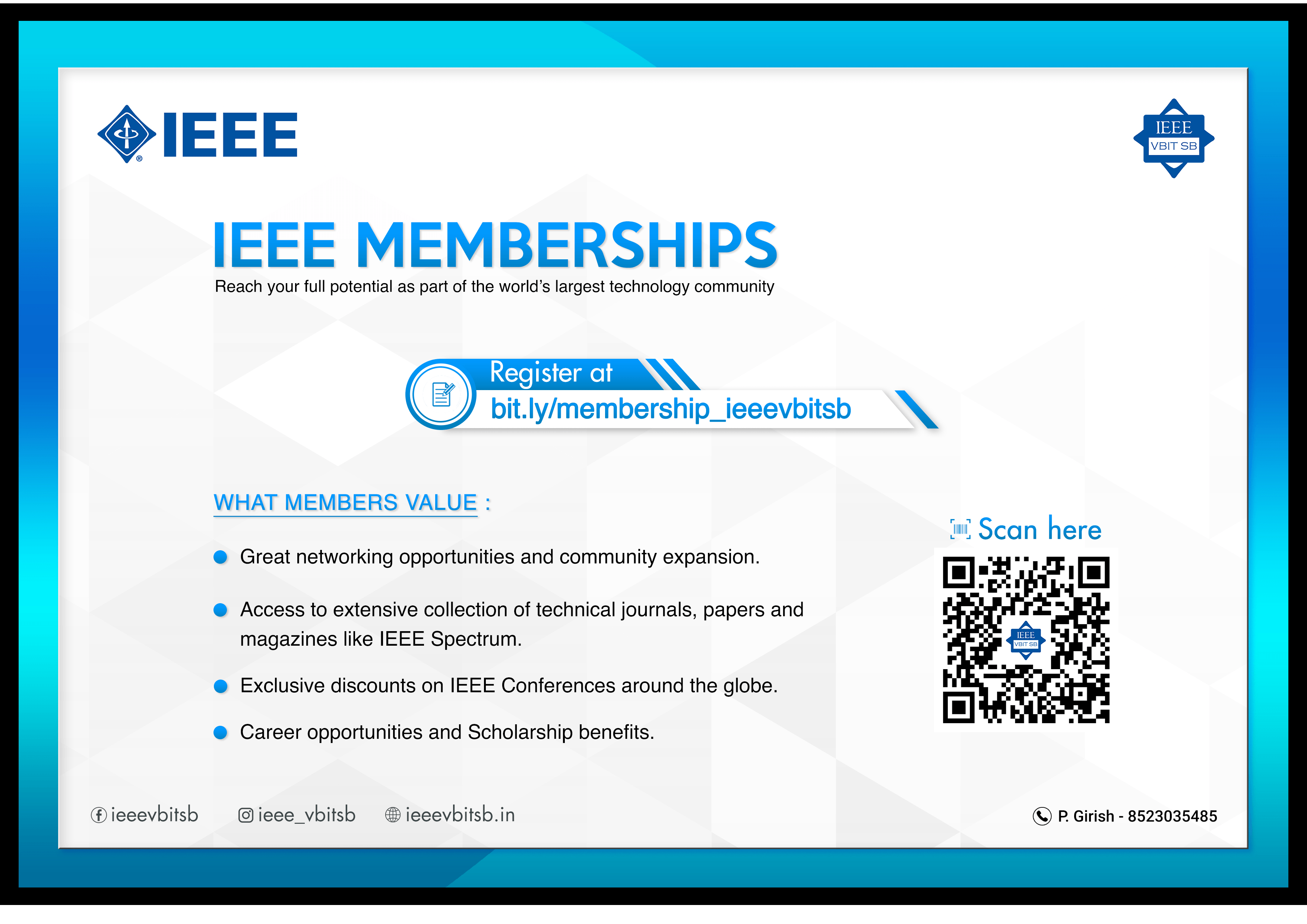 Reach your full potential as part of the world's largest technology community
Get Your Membership Now To Avail Exciting Benefits