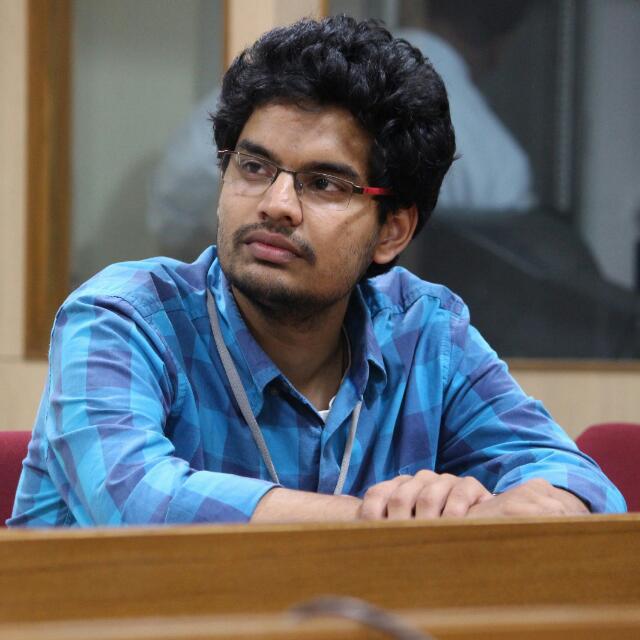 YASHWANTH SIRIPRAGADA
CHAIRPERSON 2016-17
---
It always feels warm to look back down the memory lanes. From schooling, I was fascinated by innovation in the field of technology, so there was an urge to explore them which paved my path towards Computer Science and Technology in Bachelor's. During my first year interest grew towards programming and I started learning it, also I was looking towards the real time implementation of the skill which is almost oblivious these days.

Then in my second year were the Interviews for Avishkar 2k15 Team and I was fortunate to be a part of Avishkar2k15 Team. Attending the Interviews was fortuitous but the impact it left on me was phenomenal. From then my journey with the family of IEEE has begun. I then understood the essence of the primeval saying"Birds of similar feather flock together", I found people with similar thought process. Each volunteer with a varied set of skills, each with a unique set of values but united with the zeal to achieve something. Oneness, has been the best gift we were given by IEEE – VBIT SB.

Later during my third year I contributed as a Web Developer for the Student Branch. I had a perfect platform where I got to learn diverse topics abundantly through the involving tasks that were assigned to me. Every time I entered SAC was an opportunity to learn and was inspiration of dedication. IEEE has provided me with several chances to network with many insightful people globally. That paved a path to an all-round development in me and carved the professional in me.

Finally, I was into my fourth year with a challenging responsibility. I knew that I was neither impotent of the challenge ahead neither was I totally composed of plans or thoughts on implementing them. There were times when few tasks were a piece of cake walk for me as I had been an enthusiastic learner all the while. Then there are few tasks to which I had to dedicate my efforts and time and few tasks, which made me step out of my comfort zone which I may not have done without this platform. Over the course of time, I realized various things that made me think. I was fortunate to interact with our Alumni through the "10 Years celebration of IEEE – VBIT SB" during my tenure. It is a rare opportunity that I could experience. Interacting with them, made me understand the essence of IEEE – VBIT SB. I could perceive the vision and mission of the Student Branch and could analyse the change in it over the years.

The platform given by IEEE in my view is not something that can be easily defined, it is something where you define yourself and mould yourself into a better person. IEEE for me is an amazing platform for developing ideas and achieving your dreams.

At last, I would like to quote:

"Perfection is a progressive process where every step leads you near to it."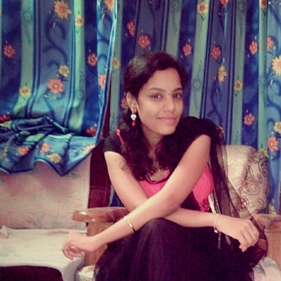 SWATHI MANJARI
---
Few are fortunate enough to have a facile life. Fortunately, I am not that fortunate. Few are mollycoddled by the experienced while few learn it the hard way and analyse the words from the wise. Well, I find myself belonging to the latter. #1. Sometimes, not being lucky turns out to be your biggest luck!

Unlike most of them, I do not hold the privilege to add that Avishkar has been the genesis of my journey with the Student Branch. Yes, I've never been a part of the Avishkar Team but it still holds good when I say that it has been a major turn of my life. The fact that I missed out made me even more passionate. In regard to my work, colossal rejection is what I constantly faced. That was the point of time when the hunger to prove myself has reached its peak and then IEEE – VBIT SB (2015-16) happened to me!

#2. Rejection / criticism should make you race faster, not stop!  I still remember the day when I was announced as the Secretary for WIE AG to my surprise. I simply stood there, completely unaware of my responsibilities, bursting with euphoria. Only one thing was lucid, I had to give my role a justification that nobody else could! WIE Affinity Group Student Branch of the year 2015 has been an exemplary answer to all of it despite the odds.#3. To face atrocious situations or not is NOT your choice, but to give up or not is definitely YOURS!

I may not give a satisfactory answer if you ask me what I have learnt from this journey. My words may not help me this time but I promise that my values that you can observe in me will surely be the best retort to you. It is YOU who has to choose what to take and what NOT to! I can happily say that I have learnt nothing and yet everything! #4. Be selfish enough to learn as much as you can and selfless enough to share it!

Finally into the final year and finally, The Insider has been my responsibility. VIE 5 (Competition on 5 themes), an online writing contest has been my last initiative with the Student Branch.

Here I am, almost at the end of this incredible journey. I'm forever grateful to the countless memories, eternal bonds,affection and above all the tremendous respect that was showered on me in this journey. #5. You don't have to be perfect, just try to be perfect in your attempts for perfection!

For one last time, Swathi Manjari  WIE Secretary (2015-16) Editor- Insider (2016-17) IEEE – VBIT SB (Always!)

Because I say - Once a part, Never Apart! For, it has been the Resurrection of my HOPE.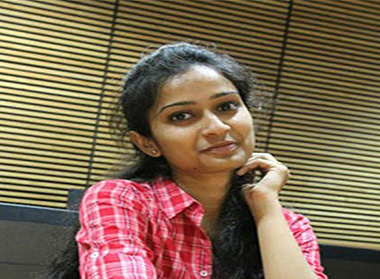 VAISHNAVI PONAPALLI
CHAIRPERSON
---
IEEE - A creative world where different perspectives work together. An indispensable place to people who are zealous to explore. A platform which helps students in perceiving technicality. An organisation that guides the significance of team work. An institute that strengthens the passion in oneself and imparts a bigger vision to overcome any difficulty with integrity. A family where humans work together in advancing technology for humanity.

Moving on to my experience, many questions were left unanswered when I stepped into my engineering. IEEE turned out to be the best answer to most of them. My participation in Avishkar introduced me to the essence of IEEE. After getting into the team, the stages of organising, mentoring and scrutinizing enthralled me towards it. IEEE taught me a lesson on how to love the work I do. It proved a formula quoted by Abdul Kalam, many a time - which says, 'Thinking is the capital; enterprise is the way; hard work is the solution.'

It's been a decade since many ideas and desires gave birth to our Student Branch. And today, many eminent members consider IEEE – VBIT SB as a benchmark because of the standards and innovation volunteers have been providing throughout by their hard work.

IEEE adds a speck of professionalism in all the students, enhances curiosity and develops thirst for learning. And yes, I'm gratified to be a part of this family which has diverse thoughts yet stay united. It's just the beginning. Waiting for lot more of such experiences.

Last but not the least, I would like to quote:

"Have the courage to follow your heart and intuition. They already know what you truly want to become. Everything else is secondary."
SUDEEPTI
SECRETARY
---
I sometimes wonder, what is engineering all about? The mechanical life? The theoretical of a subject and only that? Or is there more that I'm missing? I question myself.

Since Childhood, I was always brought up with an unadulterated curiosity than anything. My greed to know things has made me an explorer and led to the way I am. My inclination, towards CSE gave my interest a direction in my life.

Even though, everything about college and Computer Science Engineering seemed to be perfect, it wasn't. There was something dominantly absent in my academics that IEEE offered, which I presume nobody could have. An answer.

IEEE has been the answer for me and also to thousand others. It helped me bridge the gap between a student and a professional within myself. Also, helped me come out of my comfort zone and made me confident enough to stand out.

From participating in Avishkar 2K15 to organizing Avishkar2K16 and finally mentoring Avishkar2K17 is when the transition from an ignorant child to diligent professional truly happened.

While Engineering taught us what to be, IEEE ran parallel to it demonstrating how to be.

In short, I want to summarize by saying, it answered one thing that nobody can ever take away from me. Besides, the point how it gave a direction made me explore myself making me mentally determinant thereby rendering enough endurance to face any problem life poses.

With three years of collaboration of IEEE along with my academics, I can proudly flaunt, that I've found what I was looking for. There's nothing that I have missed. Nothing at all.

Forever grateful, Sudeepti.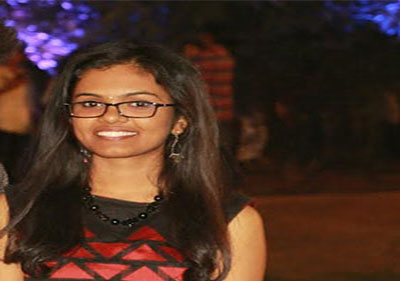 SHRAVYA REDDY
COMSOC CHAIRPERSON
---
IEEE – VBIT SB, the name itself gave me a kind of pride since my first year which got me into IEEE. One quality of me is that I strive to stand out from the rest and that quality has helped me be a part of this enormous body which I shall never regret. Experiencing work atmosphere as a student is an incredible opportunity which only countable number of people can get and fortunately, I'm one of those.

I wasn't just organizing an event; I was learning new things, I was experiencing team work, I was making new friends and I learnt much more than what I could learn in class room. We don't work for appreciation, we don't work for recognition; we work because we are passionate towards it. Working in a team improved the ability to consider different perspectives. Yes, we might have some tough times but learning starts when we cease to be in our comfort zone. IEEE not only taught me how to build ourselves as a professional but also as a human.

Not to forget about SAC - our second class room, a room full of memories where we all developed into a professional individual. The support and encouragement of seniors, admiration of juniors is overwhelming which makes us to love our work even more. All these things we learnt through IEEE definitely will help us in our future endeavours to become a cordial and efficient individual.

IEEE has taught me not to give up and I never will!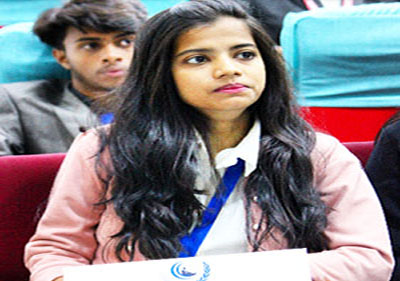 MADHURI NISHA
COMPUTER SOCIETY CHAIRPERSON
---
Catastrophe is necessary in order to reach heights. The only difference between a master and a novice is that the master has fallen more than the novice has even tried.

Engineering was never my choice, after getting into this course I always felt like the one in the crowd. Introverts are the ones who are preoccupied with their own thoughts and feelings. I was one among the group of shy beings whose sole escape was novels. I love to speak and open my thought doors but never really got a chance at this college. Then I was selected into Avishkar Organizing Team-2016, the only platform which could entirely mould, transform and carve a person who they ever wanted to be. SAC (Student Activity Centre) is the Rendezvous of IEEE, a place which has achieved success, tasted hard work, a place where we can walk through the memory lane. Then came the time where I had to buckle up for something new, something which we (Introverts) never do - Networking. Section Student Congress is a place where you get to meet likeminded delegates whose one aim was to create or be a part of largest circle and communicate. Yet another added advantage of being into IEEE. The only aim of mine now is to Excel in anything and everything. Sky is the only limit said a wise man, but first we must learn where we stand on ground. The real essence of IEEE is to explore and apply the benefits of it to ourselves and see how it turns out to be.

More to go!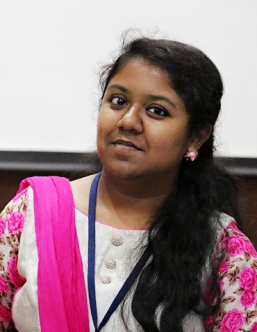 NISSITA SHEBA
---
I think, in order to succeed, we should first believe that we can. When I was in my freshman year, I was introduced to the prestigious event Avishkar. Through this event, I came to know about IEEE. I was also one of those engineering aspirants and was very anxious to show forth active participation in every event of the college. But I was an introvert. It was IEEE VBIT SB, that helped me expose mytalents and it played its part in my life, which was crucial.

I was so much involved that I became an active volunteer in the events. IEEE is a path which empowers and fulfills our dreams. It personally helped me unleash my innovative skills and made me realize who I really am. It is a platform which exposed me to hear the guest lectures, lively from the eminent personalities and I was inspired by their strong determination and achievements.

It's IEEE VBIT SB, which built my self-confidence and taught the importance of team work. I got an opportunity which not everyone gets – to experience the three phases viz., a participant, a volunteer and a mentor through the wonderful event AVISHKAR. I feel so proud and privileged that I am a part of the IEEE VBIT SB family. "BE CURIOUS AND KEEP LEARNING". If that's what your motto is, I assure you, IEEE is a perfect fit.
CHAITANYA GURLA
---
A catalyst in chemical terms is an agent which alters or speeds up the rate of any reaction. To me IEEE has been a catalyst which speeded up my process in achieving my short term goals. It's not that I have started working for IEEE; it's that I have started becoming a professional. I can't tag myself that I have given my first presentation; it's that I have learnt what it takes to present myself in front of a crowd. I can't justify myself  saying  that I know that INR 1750 can be spent for a joyful day, but I  can say that I have realised that with this amount I can become an annual member of a professional organisation. I can't brief that I have learnt how to interact with the hierarchy, but I can confess that I have learnt what experience means in an organisation. I can't reveal that I have spent most of my time in SAC (student activity centre) but I can say that I have learnt more than I could do in class. I can't just mention that I have learnt how to convince people; it's that I have learnt how to manage people. I can't just express that I have met the most dedicated people; I tried be their replica. The moment I use to say this, they use to tell us one clear point:

"Don't be someone's replica. Be yourself and bring out the skills in you. We're here to help you in achieving them. It brings the exact YOU! That is what we expect from every individual"

 I can't just claim that I have learnt many things; I can also say that I take pleasure in teaching my juniors the same things I have learnt. I can't presume that I have experienced being targeted for missing academic classes; it's that I have earned a chance to prove myself. I can't just express that I have learnt how to organise an event, but I can say that I have seen what the participants fetch out of an event. Above all I can't  just orate  that I have an awesome experience with IEEE and have learnt many things but in one word I can say that  I have learnt how to live.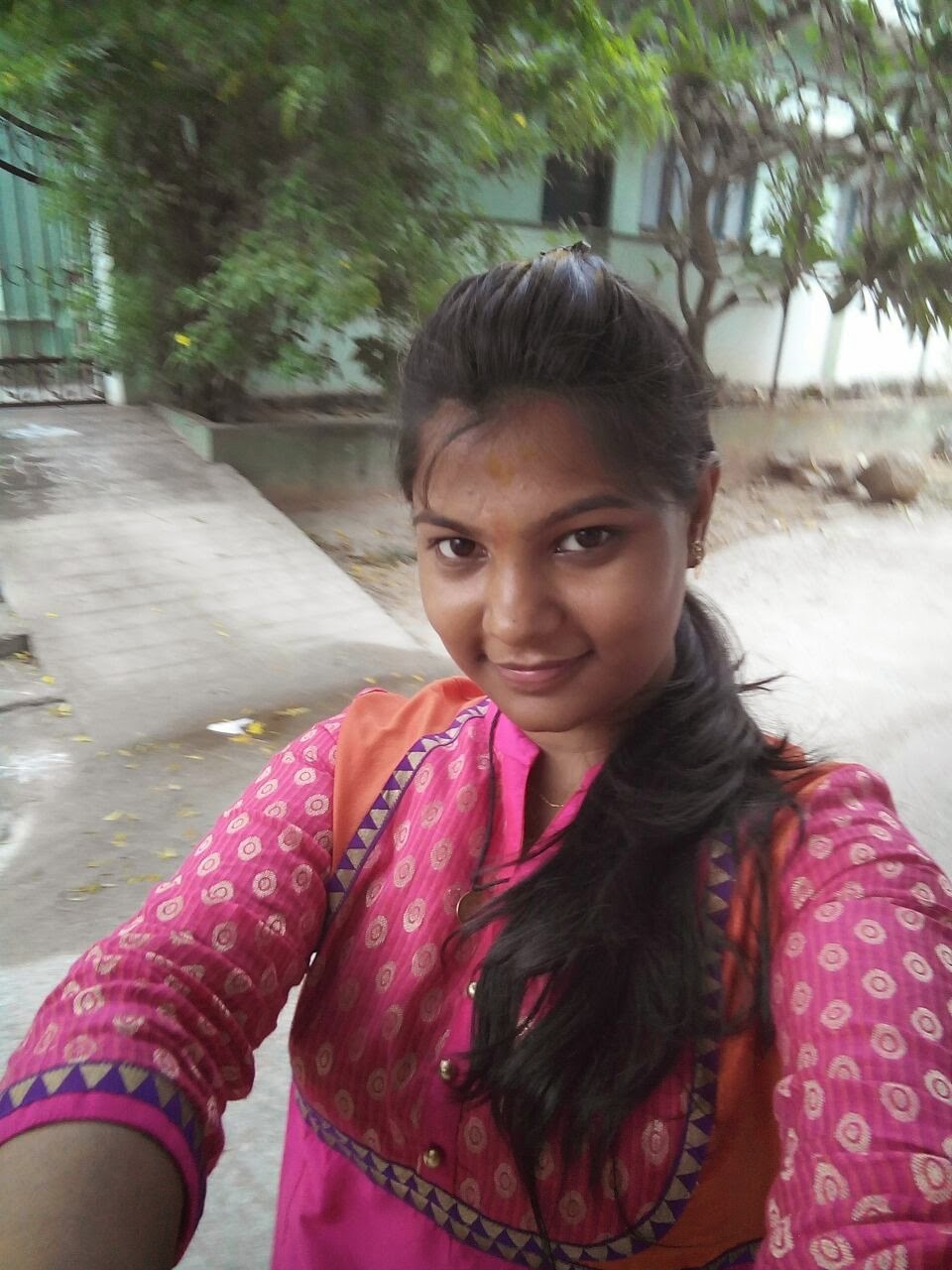 SHRUTHI WUPPULURI
---
Freedom can never be reached by the weak. Throw away all weakness. Tell your body that it is strong, tell your mind that it is strong, and have unbounded faith and hope in yourself .This is the motto of Vignana Bharathi Institute of Technology. The hope of throwing away weakness is developed by the youngsters of this college by establishing IEEE in VBIT proudly known as IEEE VBIT SB. I joined the college in September 2012 and took the membership and entered the professional world of IEEE in December 2012 which made me never look back. I got a mail id which I use for official purpose. For the first year of my IEEE career I was a participant at many workshops attained knowledge then 2nd year of my IEEE career was volunteering, now my 3rd year of IEEE is organizing as well as volunteering. IEEE not only provided me with technical skills but made me improve my interpersonal skills. I met many resource persons, made many friends as i can (*As Seniors tell us IEEE provides to improve your networking skills, so i did and made it happen ;)). As per a student only engineering won't help you out to get in touch with what is happening around the world I got to know through this global institute. Happie Volunteering! Happie Networking! Proud to be a part of IEEE VBIT SB family.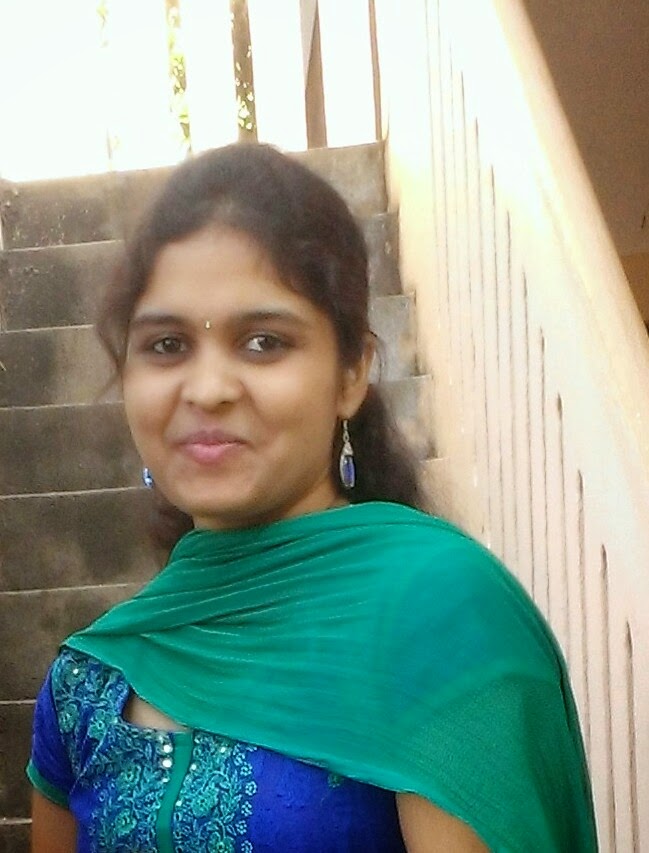 KRISHNA VEENA
---
Engineering is innovating and applying. Straight away, to me, IEEE is a mesh, which has interconnected my skill set. Initially, being a basic engineering student, I was aware of the general etiquette. But, joining IEEE has made my surroundings so professional that, I was made exposed to all the necessary elements which I had to encounter in my coming years of life.

I always aspired to become an entrepreneur and thought that possession of managerial skills would suffice the dream of mine, but I have got to know an astonishing fact that unless and until these skills are coupled with technical aspects, my dream would be incomplete (could be substantiated from Jeff Bezos, a Technology Entrepreneur).

In a delightful way, my membership has not only taught me imperishable qualities like team work, but also, networking with senior membership fellows to guide me in achieving my dream. Today, I might not be skilled enough in establishing a Startup or owning a company, but these qualities, which IEEE has taught me, will definitely increase the pace of understanding levels of mine in developing or starting a company.

The selfsame process of learning from experienced, guiding the inexperienced in a friendly atmosphere- I would like to adopt this healthy policy in my work environment in the future, irrespective of any factor. Learning is absolutely a never ending process and teaching the same, would enhance the quality of it and so, IEEE stands for.

I've joined IEEE, learnt from it and am hereby trying to use the experience of working with it in my professional life. For sure, in my coming time, in whichever field I may be in, the phase changing point of my life would be IEEE, undoubtedly.
IEEE-VBIT SB! I'm gratified to have been working with the most potent Student Branch, which has fostered my ebullient spirits to work, the competence level, the diverse ideology, the excellent manifestation, and the reason why and where I stand today.

Yes! IEEE- A polished engineer's choice, and so mine! Finally, I believe in these Golden words passed from generations, "Keep serving, and expect nothing."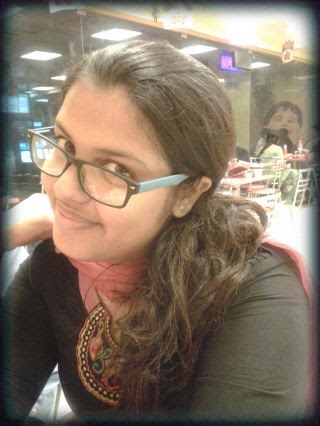 AKSHITA GULATI
---
"The whole idea is not about the choice between using and not using Technology. The challenge is to use it right."

Here is where we take the fork. It is not often that we come across an organization where life building, assimilation of ideas and innovation becomes your life, yet you do not forget to laugh, to share joy, to multiply happiness. Albert Einstein once said "It has been appallingly obvious that our technology has exceeded our humanity". We, as a part of IEEE praise his words.

Every event or activity under IEEE is a riot of uniqueness and creativity. IEEE-VBIT SB has set a bench mark for itself because of the number of events and the coordination among the IEEE members. We at IEEE-VBIT SB are a family. My journey with the IEEE family began way back in 2012.The most awaited event of IEEE-VBIT SB 'Avishkar ' truly changed my perspective of looking at things. Being a participant for Avishkar was an achievement on its own. I actually loved the concept behind it which involves the Second years in the organizing committee and the third years as well as the fourth years mentoring them.

Being a participant at Avishkar is not at all enough for anyone studying in VBIT. Each of us aims at being an Organizer as well. I like many others had the same thing in my mind. Getting selected in the organizing team of Avishkar was another attainment. Being in the organizing committee of 'Avishkar' helped me bring out the leader in me. Once you become an IEEE member, you are in connection with the IEEE family forever. In short "Once an IEEE member, always an IEEE member". Because of IEEE, I got to meet many fellow students of various educational institutes. I even got to attend many congresses like the "Section Student Congress" and the "All India Student Congress". I consider myself lucky enough to be a part of them. In the end I would like to quote

"Scientists investigate that which already is.

    Engineers create that which has never been."

We should consider ourselves fortunate as Engineers, since we have a medium to project our minds thoughts and to discover the leaders in us through IEEE.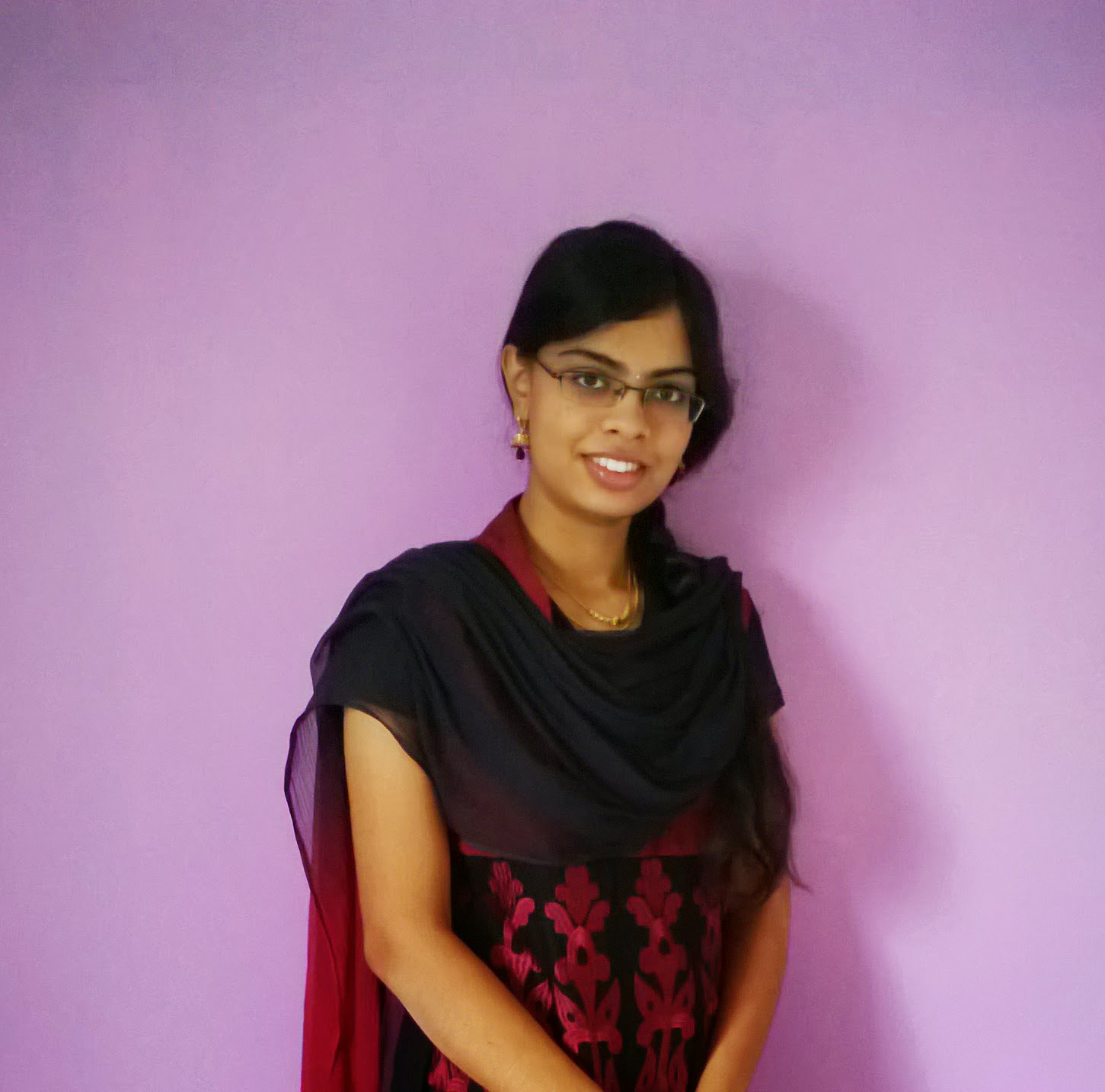 ANUPRIYA
---
I have always aspired to be a part of something that changes the society. Luckily, I found IEEE, the largest technical organization which is striving every day to better the mankind through technology.

IEEE VBIT SB, this is where my life had actually begun. Before joining IEEE, I was a naive girl just waiting for life to start. I was hugely inspired by my talented seniors. The desire to be like them, and develop myself in every possible way was what made me join IEEE. It opened an array of opportunities. I got to meet different people not only within my college but other colleges in Hyderabad Section as well (networking). The only bond between us was "IEEE".I was also fortunate enough to meet highly accomplished speakers from govt research organizations and the industry and yet were very down to earth and friendly. The technical exposure I got made me more passionate towards technology.

The life lessons I have learnt from being an active volunteer and leader in IEEE VBIT SB: Keep your head up in failure, keep your head low in success. A good plan isn't enough, better execution is necessary, be it an event or life. Every day is challenging, every minute you make tiny decisions that affect not only you but also people around you. Time is precious, so make sure that deadlines are met. Be always prepared for last minute setbacks, face them not run away from them. I have lost count on the number of events where we had last minute glitches. It's a good feeling when people start recognizing you by your work. There is no dearth for motivation, even first years (AVISHKAR) can give you that motivation to strive to be better. Classroom is where you learn academics, SAC is where you complete your education. It's necessary to find a balance between them. Teamwork is essential. A dedicated team can overcome any challenge (AVK 2K15 team).

I would always be grateful that I am a part of IEEE VBIT SB.I have so many memories and experiences which made me a better person and I met a lot of incredible people which may be wouldn't have been otherwise possible.

A picture is worth a thousand words, this photo defines our team's joy after working hard with dedication & commitment in making our trademark event "AVISHKAR" a success.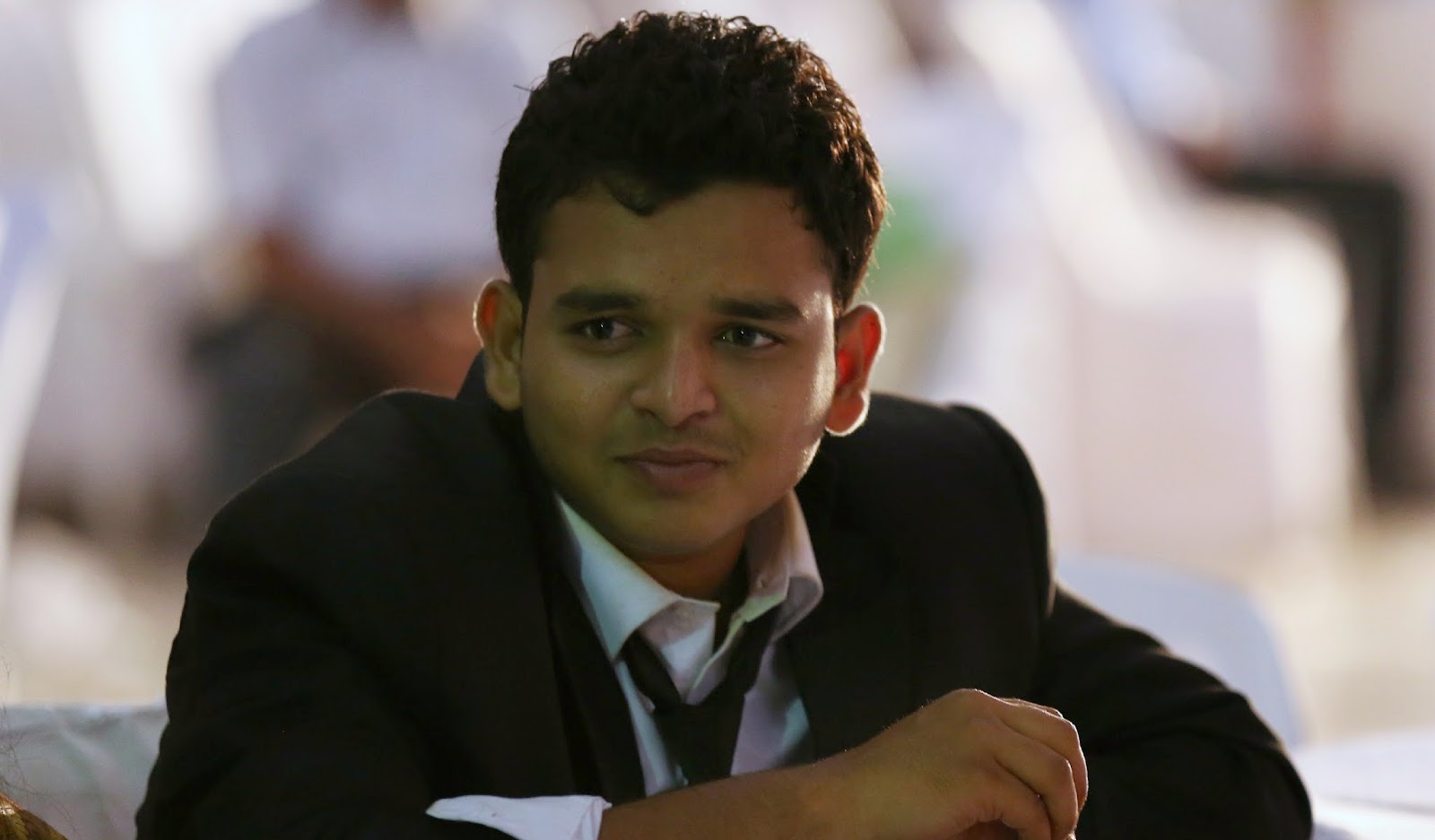 ABHINAV MRUDHUL
---
It all started in my first year of graduation, while I was freshly exposed to the professional career which made me know what I am. The exposure to the professional career, which is the outside world, made me realize that I have to deliver some potential. To carve the potential within me, I have joined IEEE on 12 February, 2013 which permitted me to taste the essence within it. This was the first day I entered into SAC in our college, which made me feel that I am a part of IEEE - VBIT SB family.

My first experience was my participation in Avishkar 2k13 and bagged a lot of thoughts which indeed drove me passionately to be a part of the IEEE and also our Student Branch. Well, now the journey began. Things were going well and the remarkable moment knocked the door as I've been selected into the organizing team of Avishkar 2k14 as Treasurer which was really a moment worth cherishing.

After Avishkar, I was seeking the potential of mine by working in various events under IEEE – VBIT SB and the moments were incredible. During this scenario, I was selected into the Executive Committee of our Student Branch, which made me feel more enthusiastic. Now, I am the Office Bearer of IEEE – VBIT SB. Then came the Section Student Congress (SSC). At this conference I've learnt a lot from the most eminent speakers.

My involvement fetched my experience and hope I also keep on gaining such experience by attending more and more, in the days to come.

Thanks for the opportunity given to me to share my experience with IEEE – VBIT SB.